TO AN UNFORGETABLE EXPERIENCE
It's Time to Start Your Adventures
Be An Exclusive Guest
Become a Guest and Honorary Member
And Enjoy Exceptional Stays at Terra Nova – El Nido, Private Beachfront Resort
Your Direct Contribution to Terra Nova Will Benefit the Lives of Hundreds of People in TAYTAY Liminangcong area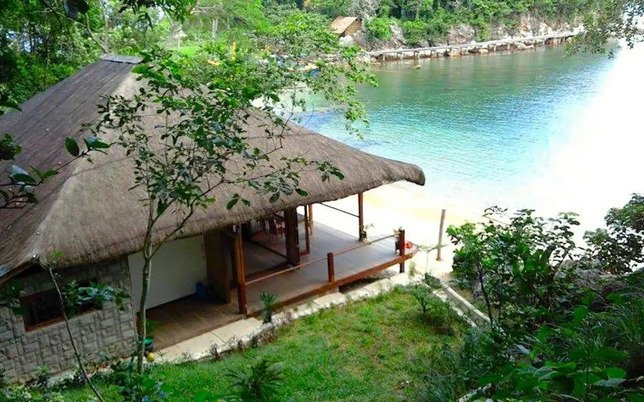 SUNRISE VILLA
This waterfront 120 sq meters villa is built in a contemporary style using sustainable local tropical timber in front of the turquoise sea. The villa and the private domain are wholly powered by electricity and alternatively, generator or solar energy, enabling generous lighting, air-condition (if strongly requested), individual electric fans and hot water shower in the 2 bathrooms for optimum comfort. All terra nova is also covered by free WiFi.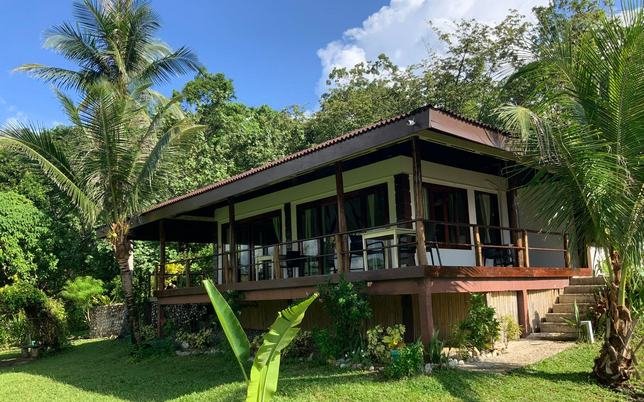 SUNSET VILLA
This traditional villa has a large space of land around, surrounded either by seashore or park creating an invaluable feeling of freedom and privacy. This retreat is yours alone, for the duration of your stay. Wake up to the sunrise and the sound of waves and enjoy a freshly made breakfast on the terrace right outside your room or at the private restaurant. You will enjoy the sunset from your terrace as well.
Go for a morning swim or a relaxing evening massage session. Sail to neighboring islands and picnic on silky white sand beaches, snorkel or scuba-dive in this renown diving location, go fishing, or kayaking, taste every day our dedicated chef foods especially prepared for you and meet the local communities.
We have 4 boats with experienced crews available for your day trips, and kayaks to explore the surrounding coasts and mangroves. Our captains and crew are well trained, with a life guard, we also provide baby sitter if you have babies, and we are senior caring. Wi-Fi is every where, and on the hill you can find peace and calm with a super view overlooking the sunset.