Your unique all-inclusive stay at Terra Nova – El Nido private beach resort is supporting Palawan's local populations… Giving them access to healthcare, education and economic prosperity…
While preserving the pristine environment, of this unspoiled paradise. Uniting people and nature, together.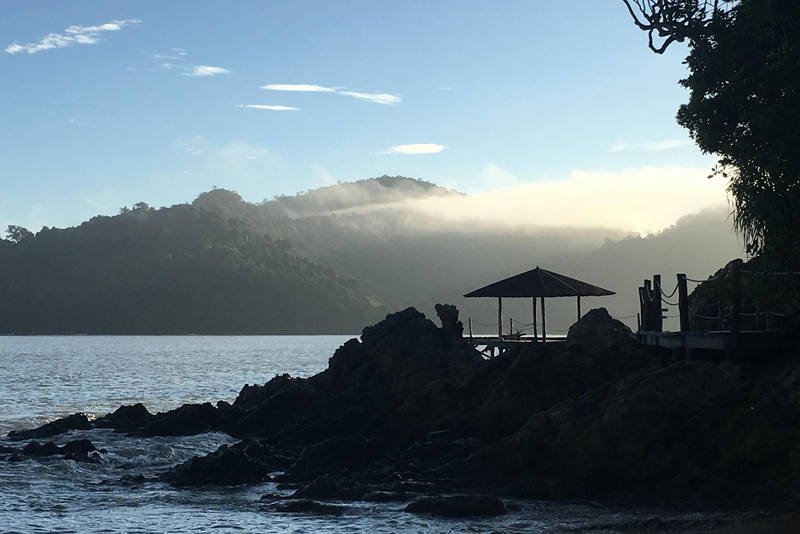 Extraordinary Experiences
Visionary French entrepreneur Guy Mazzoni, created Terra Nova – El Nido private beach resort in 2014.

His success was built around international trading and real estate investment in Hong Kong, Vietnam, China.

Terra Nova – El Nido private beach resort is located in El Nido on the island of Palawan, a location registered as a Unesco World Heritage site.

It's intended to protect the region from the economic disparity created by mass tourism, by opening a uniquely operated private resort with an offer of sustainable activities around.

Unlike other major local and international real estate groups specializing in intensive development and profitability at all costs, Guy Mazzoni have opted for a more social approach by developing eco-tourism activities and supporting the local population.

The  Foundation has mostly supported local schools for which it received some certificates of appreciation and recognition in Liminangcong, and has also sponsored educational activities with medical missions as well.

Shouldered originally by the Guy Mazzoni Foundation, Terra Nova resort opened its doors to volunteers from around the world and investors in the project are also welcome from 2021.
JOIN TERRA NOVA'S PROGRAM AND BE A SPECIAL GUEST
The story of Terra Nova began with a single idea – to create a place where guests can immerse themselves in the vibrant beauty of the Bay of Cataban, 45 minutes south of the overcrowded town of El Nido.
No more rush or hassle here, just time and space. However, there's more to Terra Nova than just tranquility, but to offer a unique vacation experience in Palawan.
Whether mingling with local farmers at the small town or villages around, fishermen stopping by to sell their daily catch, we invite you to partake in a journey of self-discovery different from the typical Island resort.
TERRA NOVA – Private Peninsula is operating responsibly in an ecologically gifted and protected area. Embracing a strong commitment to sustainability, TERRA NOVA social impact venture exercise stewardship over the flourishing diverse environment, stressing the importance of preserving nature and friendship to all.
We wish to be recognized for embracing nature-based guest activities, as well as sustainable and healthy menus, and for providing environmental education programs for our staff and special guests, and employment as well as educational opportunities for the local community.
Join us and be our very special guest. Your stay and participation will benefit Terra Nova's charitable actions for the local community.
Terra Nova – an Off-The-Grid Experience... Unlike Any Other